Welcome to GLZWoodworking
Woodworking for beginners
"People love chopping wood. In this activity, one immediately sees results."
Enjoy Your Woodworking Experience
Whether you're looking for a new hobby or a new job, woodworking may help you achieve your objectives. Woodworking is an ancient craft that entails using hand or power tools to shape wood into beautiful, decorative, and practical items.  
Natural woodworking is widely regarded as a highly desirable feature in homes that can improve any type of dwelling.  Woodwork improves the look of your home by adding beauty as well as a sense of natural warmth and comfort.  A lot of people respond strongly to an abundance of wood in a home, and I've heard it can help with anxiety and tension.  By controlling humidity, wood items in a space can improve air quality.
Develop your Woodworking Skills
Woodworking is a skill that can be learned quickly, but it takes time to master as you get a feel for the tools and the wood. The ability to see the grain of the wood and the smoothness of the finish in a finished item improves the overall appearance and instils a sense of respect for the material and the knowledge that went into its creation. Many people enjoy woodworking because it takes a long time to learn and master, and it provides a great challenge. Others will recognise the beauty and value in what you can create as your skills develop and your visions become a reality. It is very possible for you to turn your hobby of woodworking into a business in your shed.
Your woodwork creations could be worth quite a few dollars
You have the opportunity to sell your woodworking creations at weekend markets. People are constantly looking for unique wooden designs and carvings to decorate their homes, and who knows where a little market success could lead? You may find yourself making custom pieces for commercial clients on a regular basis.
Consider the money you spend on woodworking tools and equipment as an investment for these and other reasons. Learn new skills while doing something you enjoy and potentially earn a lot of money in the process.
Using woodwork tools and equipment
Starting your woodworking journey with a high-quality set of tools will not only improve your experience but will also save you a lot of time and money in the long run. Although starting a new career, side business, or hobby in woodworking can be challenging at times, it does not have to be prohibitively expensive. If you shop around and do your research to find the best deals, you can kick things off using high-quality tools that will last you for many years without breaking the bank.
Rapid results using high-quality power tools and equipment
Learn how to use power tools to create custom furniture or mouldings for your home. There are no limitations to how you can build and recreate a piece of wood. If you want a more rustic look, you can learn how to carve wood with a chainsaw, saw, or axe. Many people enjoy the feel and satisfaction that comes with using power tools. Whether you're using a jigsaw or a table router, the strength and precision of this equipment may allow you to create eye-catching lines and edges.
Take the time to learn how to use hand tools
Many woodworkers look forwards to a project that allows them to use hand tools instead of power tools. When it comes to the proper way to use hand tools, there is a lot of information to absorb and a lot of satisfaction to be had when you get it right. Hand tools provide valuable experience in understanding the characteristics of various wood types, which is especially important for beginners.
Use your new woodworking skills to assist others
You can use your woodworking skills to help others in a variety of ways. You can assist people by creating items they require but cannot afford, or by designing custom pieces to repair broken objects or replace a missing component in a project.
Woodworking is a skill that many people want but lack, making it difficult for them to get the assistance they need. Most of the time, they simply do not have access to the necessary hand and power tools for carpentry/woodworking tasks.
Be creative with your woodwork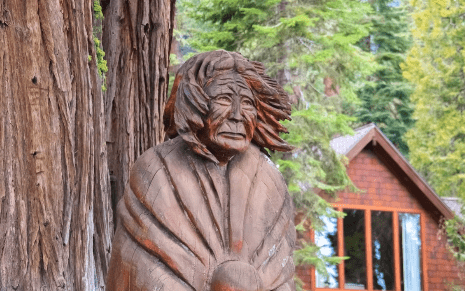 It's amazing to be able to create something from nothing more than a vision and then astound others with the final product.
The more you work with wood, the more familiar you'll become with the tools you use and the various effects you can produce.
Additionally, you'll discover the various types of wood and the benefits and drawbacks of using each.