making money from woodworking
Get the most from your woodwork business
Develop a plan for your woodworking business
Your business plan based on your woodworking talent may rely primarily on your skills and passion, but you will require more than just a good personality and work ethic. There's no point ignoring the fact that you'll be competing against a very competitive market from day one, and there's no telling how difficult it will be to make a good living from your craft.
I was recently shocked to learn how many woodworking businesses have failed in the last 2-3 years, and it really emphasises how important it is for new Woodworking Businesses to understand how competitive your area of specialisation is and how difficult it could potentially be over the first 6 to 12 months.
Lower profit margins, primarily as a result of falling prices, are one of the most pressing issues confronting all woodworking businesses today. Many manufacturers have entered the woodworking industry and are going hard at it, flooding the market and causing the average price of wood products to fall significantly and reducing the profitability of woodworking in general. On top of that, there is a global lumber shortage, which is causing a significant increase in the cost of raw materials.
However, the home-based woodworker has a lot of freedom; you can make whatever you want. You don't have to limit yourself to only making a few specific products; the home woodworker simply needs to conduct research and identify the least commonly available types of products that appear to be very worthwhile making.
To avoid overextending yourself, limit your production to only a few products in which you have complete confidence, manufacture them with high quality, and then market them effectively or hire someone to do so.
I'd also suggest researching the eight wastes of lean manufacturing; you'd be surprised how applicable they can be to a home-based business. When you first begin, you must have a well-thought-out plan or strategy in place. For a variety of reasons, having a clear and distinct plan is critical to your future success if you want to start a woodworking business. Set clear and precise strategies for producing high-quality items with the least amount of waste.
These strategies could include measuring properly every time and twice before cutting, cutting carefully and without errors, maintaining all tools and equipment to high standards, always checking for square, using the right tool for the right job in the right way, and finally, proper storage and handling of base materials and finished products.
A marketing strategy can and will assist you in making the most of any opportunities that present themselves, as well as identifying any unusual or difficult-to-foresee factors that may impede or set you back.
Get all of your licences in order before you begin, and check with your local council and possibly your state government to see if you can run a woodworking business from your home at your specific address. There may be provisions for you to do so if you meet certain criteria, and I imagine noise pollution would be a big issue here, so expect to spend some money on sound proofing of your home workshop before you get the big green tick from the Authorities.
You have no idea whether you'll succeed or fail, so minimise the harm any threats you can think of could possibly do, how would they affect your success, family finances, and happiness? Get all of your planning done now, before you get too busy.
After a while, you'll have enough on your plate with the usual running costs, so having a few dollars set aside for a rainy day could come in handy. In your spare time, do everything you can to build up what could be your sales network; you need a large enough audience to support your business today and, ideally, where you want to be in a year. You'll feel a lot more confident knowing that the people there are interested in what you'll be producing.
Take out adequate insurance, and if you're going to have customers come into your home woodshop, you'll need to be protected against them slipping and injuring themselves (public liability). If you're going to have some people working for you (workers compensation), you should also think about 'bad times' insurance (income protection). All of these insurances are in addition to the comprehensive insurance you will need to put in place to cover the replacement costs of everything (fire, theft, flood, tornado, cyclone, and so on). Make sure it covers all possibilities that could take everything away from you in an instant.
Get a good certified accountant; he/she should be able to help you with the hundreds of reasons why; this is one of the top three things to do in my opinion. Once you've been at it for a few months and have established a consistent routine, try to calculate how long it will take you to break even in terms of your start-up costs plus any other unforeseen overhead costs you've incurred thus far. This will provide you with a benchmark against which to measure your progress, and as you may have heard, what gets measured gets managed.
Your woodworking knowledge is worth money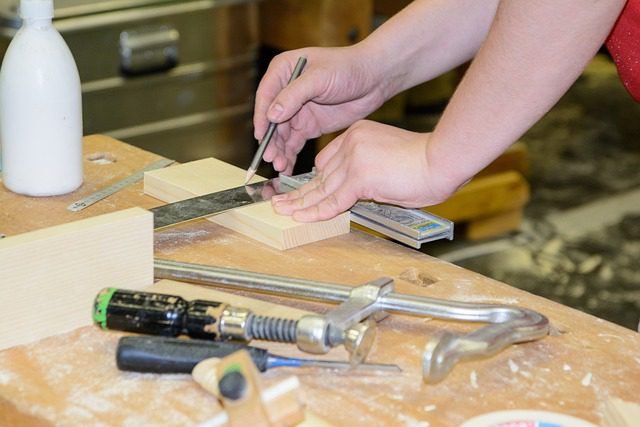 Your knowledge and expertise can assist you in transforming your woodworking hobby into a thriving multi-discipline business, but you are not restricted to only creating and selling Woodwork or Wood Artistry Products.
Indeed, you may be able to start charging for your woodworking abilities. You're probably more knowledgeable about woodworking than you realise. If you've been doing it on a regular basis and for a long time, and are knowledgeable about most aspects of woodworking, you'll have a lot of information to share about setting up a Woodshop from scratch.
Even if you doubt yourself, I'm sure if you sat back and thought about it, you'd agree on how much woodworking expertise you do have. Your knowledge will be extremely valuable to someone who is just getting started with woodworking.
As you might expect, they are going through a rapid learning curve and are probably struggling to figure out what are the priority items for getting set-up and what should happen in what order.
They will require assistance in a variety of areas; your experience will be valuable to them, which is why you may be in the box seat to begin charging for your expertise. Consider offering online, phone, and in-person support and advice as part of your consulting services.
If you've ever used a search engine to look for both woodwork and consultants, you know how time-consuming it is to sift through a slew of advertisements and related results. It takes a lot of time and effort to open hundreds of links and scan through what they have to offer, only to be bombarded with information that was never intended to help you, but rather to get you to spend money.
For a new Woodworker, being spared of all the nonsense and being able to get extremely useful advice from someone who has actually experienced everything that they have questions about is worth a few dollars, and you'll most likely save them a lot of money.
So turn your love of woodworking into a collection of products or services and increase your opportunities to earn more money.
You must be open to constructive criticism and all sorts of ideas.
Do you think you should change your current strategy? It's difficult to be in this situation, especially when you know you've done everything possible to make it work. Will you be open to sound advice? Perhaps you're not producing the right items to maximise profits. Have you ever considered where you should market your products? Who are your wood products aimed at? There are a few tricks and tips for re-inventing and profiting from a woodworking business, especially if you run a home-based woodworking business.
You'll be relieved to learn that it's not all doom and gloom. Re-inventing yourself as a home-based woodwork business will not take as much time, money, or effort as you may believe. You must learn about the business of woodworking in general, as well as what you can do better in terms of quality and waste elimination. Produce and sell with maximum efficiency, lowest overhead, and highest profits. With the right assistance, you can avoid putting your investment at risk and incurring losses.
Make sure to learn the best marketing methods for you and your business, right down to the words you should use when advertising your products. You may benefit greatly from learning about the more profitable crafts to make and sell; this may turn out to be very different from what you originally thought. The words you use and how you use them can have an impact on whether or not your customers return. There are also some pointers on where to get good deals on tools and equipment. Develop your skills further, improve product quality, learn sales skills, create a strong and welcoming online presence, and discover the difference.
Peaks and troughs in our gross and net earnings occur throughout the year and are experienced by all types of businesses. I don't believe that everything in our lives moves in straight lines, so why should our business results be any different? Understanding the underlying causes of both uptrends and downtrends, the former of which you want to maintain and the latter of which you want to avoid, is critical. We will undoubtedly spend more time analysing the events that led up to the 'troughs,' but there is something we can do that I believe is far more valuable than any information we can learn from this analysis.
Spending some time developing a side business is not a silly idea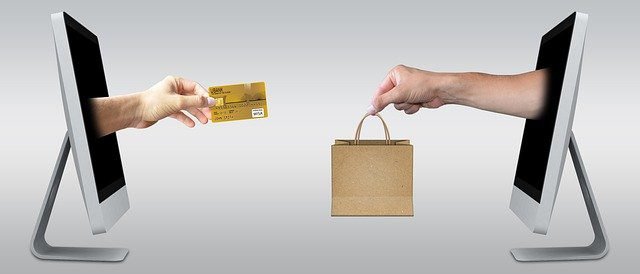 There is a way for you to make money online as a side business, and it basically involves assisting other companies in selling their products or services online and then receiving a commission for doing so. This type of side business is known as 'Affiliate Marketing,' and it has enabled many people to have year-round financial bliss, and you'd be surprised how many people end up making their side business their only business after a few years.
It simply requires setting aside some time each day. The 'why's' and 'what's' are the biggest threats to this type of side business.
What are the rules of affiliate marketing, and why are they in place?
Why should anyone care about whatever strategy you use to enable affiliate sales of these products?
Why should someone buy this item from you?
What is it about you that makes people feel at ease reading what you have to say and potentially taking the next step?
What is the significance of this item or product to the world?
What does having it add to my personal equation?
Your side business, like anything else in business, will necessitate proper planning, a balanced approach, and your sincerity.