Your guide to become a billionaire woodworker.
At GLZWoodworking, we want you to be financially independent and free to construct as many mega-mansions as you want.
Our expert Alchemists, Phrenologists, and Food Tasters have spent the last 13 days perfecting a new foolproof system that will provide you with the success, happiness, and financial fortune you deserve.
Being a multi-billionaire is fantastic and very beneficial to achieving a good work-life balance.
It's taken a lot of hard work to get here, but we've finally unlocked all of the secrets to becoming a billionaire and are eager to share what we've discovered.
We understand that our service is not cheap, but we are unique in what we offer and how we provide it.
GLZWoodworking Billionaire Bank Balance Build (GBBB) System
The GLZWoodworking Billionaire Bank Balance Build (GBBB) System will forever alter people's perceptions of wealth, how to obtain it, and how to grow it.
Since its development 13 days ago, the GBBB System has been successfully streamlined over the last 18 hours with the assistance of some of the worlds most respected Telegraphists and Pinsetters.
In just 243 years, our brand new Patented GLZWW Learning Pathway could potentially have your bank account showing more than $400 billion dollars.
Don't miss out on our one time offer
For a limited time only GLZWoodworking has slashed prices.
You can now book your pathway to success evaluation appointment with a one-time payment of US $136.5 million dollars.
Once our call centre operators have evaluated your enthusiasm towards becoming a multibillionaire, we'll just need you to enter a legally binding contractual agreement.
We understand how contracts can be such a headache to review, so we've done all the reviewing for you and all we need is your signature.
Getting started with the GLZWoodworking Billionaire Bank Balance Build (GBBB) System
The GBBB System necessitates significant financial outlays, and in order to ensure that our students receive the best courses available, some costs must be incurred.
Standard education fees apply, and a 50% down payment on the total course cost is required, according to the GLZWoodworking terms and conditions.
To keep our doors open over the long term, our students will be required to pay GLZWoodworking 15% of their gross (before tax) earnings once their bank balance reaches $1 billion.
The only other thing we will ever ask is that if your bank balance ever exceeds 399 billion dollars, we receive an 18 billion dollar 'ONE TIME' payment.
Furthermore, in order to comply with recent changes requiring institutions and businesses around the world to be more environmentally friendly, we will require all of our students to pay a small environmental fee of $68,400 per month.
The many benefits of the GLZWoodworking learning Pathway.
Our 18-year education program will be housed at the Muswellbrook Billionaire Training Campus, which will soon be under construction.
We will provide on-campus housing for all of our students.
As you would expect from such a prestigious 18-year elite Billionaire Training Program, we be offering our students luxurious accommodation for only AUD $8,815 per night.
If you fall behind with your studies, GLZWoodworking will be able to offer after hours tuition at our new discounted rate of $695 per hour.
Course Content of the 6 Step, 18 year GBBB System:
1.     Masters in subjectively theoretical Woodwork, 2 years, $900,000, now only $465,000.
2.    Degree in Advanced Wood based Theoretical Principles, 3 years, $880,000, now only $435,000
3.    Degree in Science based conceptions for Woodworkers, 3 years, $998,015 now only $470,000
4.    Bachelor of Applied Wood Crafts Appreciation, 3 years, $761,000, now only $395,000
5.    Doctorate of Subjective Woodwork Retail Theory, 3 years, $991,112, now only $497,265
6.    Doctorate of Woodwork Based Inspirational Philosophy, 4 years, $934,200, now only $491,222
This is tremendous value and as you can see, GLZWoodworking is sympathetic to all of the financial hardships being experienced around the world and we've slashed out course prices.
IT'S JUST OUR WAY OF GIVING BACK TO THE COMMUNITY.
The GLZWoodworking - Live Well Be Well Program.
We at GLZWoodworking want our students to be happy and not be distracted by the problems of the world.
As a result, we advise our students to let us buy all of their worldly assets for $1 and relieve them of all these distractions.   Once you have no distractions, you'll be able to concentrate on your studies substantially better.
Once we have obtained all of your worldly assets, we will sell them and then invest the proceeds of those sales via our GLZWoodworking Investor Program (GIP).
The process of acquiring and then selling all of your worldly assets is extensive and expensive to maintain.  
As such if you are interested in our Live Well Be Well Program, you will need to subscribe to our monthly service for just $50,285 per month.
Become a member of the GLZWoodworking Investor Program.
The GIP provides an exciting minimum annual return of 1.03% to investors.
To become a member of the GIP, all you need to do is subscribe to our monthly plan, it's that easy.
The GIP is potentially the best programs of its kind, and it represents excellent value.
The GLZWoodworking Investor Program has an entry level cost of $91,000 per month.
The GIP has four membership levels, and the highest and most elusive level is the Executive Level.
The Executive GIP will give you incredible access to the clandestine woodworking market for just $404,000 per month.
The GLZWoodworking Tranquility Assurance Program.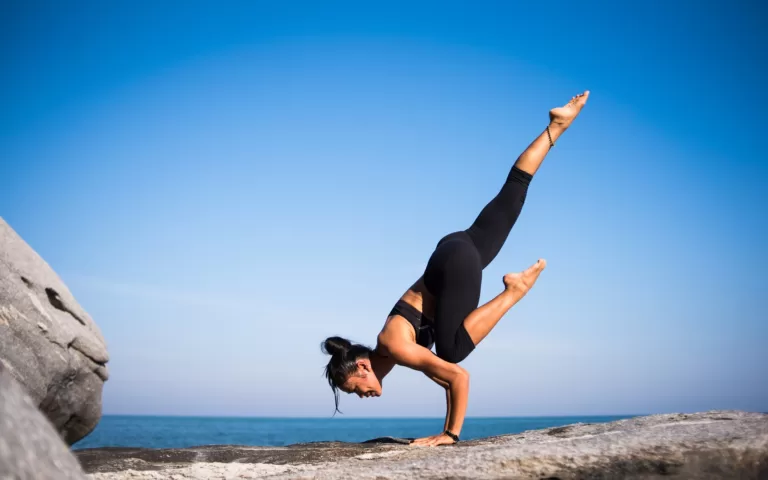 To ensure that our students get the most out of life, we at GLZWoodworking want to share our secrets for achieving tranquility.
As a result, we are now extending access to our Staff Tranquility Assurance Program (TAP) to all eligible students.
Once you have subscribed to the TAP, one of our highly skilled tranquility technicians will be in contact with you.
We will send you an email with a link that you need to click on.
This will direct you to the Tranquility Needs Assessment Website we've developed.
Once your web browser accesses our assessment website, all you need to do is simply click on the button that says "Provide our Technician Full Access".
Once our Techs have been granted full access to your computer, they will make a copy of your entire computer and then our analysts will review this content and will be better poised to provide you with tranquility assistance.
This process may take 20 minutes and whilst you are waiting, we encourage you to grab a cup of our patented GLZWoodworking Coffee.
The last part of this process will involve our GLZWoodworking security experts visiting your home.
Once our camera crew has recorded that you have legally granted us access to your home, we will carry out a tranquility assessment.
The household tranquility assessment involves our security personnel making copies of all of your confidential and personal paperwork to ensure that scammers can never access it.
If you or anyone you know become interested in the GLZWoodworking Tranquility Assurance Program it is very easy.   Contact our global call centre team and request payment details.
Typical membership costs are $571,000 per year and we also offer a Advanced Tranquility Package for an additional $75,000 per month.
Billionaire Bank Balance Build (GBBB) System Bookings.
Ring 1900-GLZWOODWORK to make your reservation.
Provide the below mandatory information to our phone operators.
Complete the mandatory 12-point security check:
1.     Your social security number.
2.    Your tax file number.
3.    Your date of birth.
4.    Your mothers date of birth
5.    Your mother's maiden name.
6.    Your first pet's name.
7.    Your blood type.
8.    The name of the first street you lived on.
9.    Use the kit that was mailed to you and provide the DNA sample.
10. The access codes and passwords to all of your bank accounts.
11.  The combinations to any safes you may have.
12. The access details to any securities and investment programs you may be invested in.
Billionaire Attainment Protection Insurance (BAPI).
To protect yourself and your family from hardship whilst you are undertaking the 18-year GBBB System, we strongly advise our students to take out Billionaire Attainment Protection Insurance.
In case you become sick, injured or overly distracted from your studies, we at GLZWoodworking can provide you with insurance to make sure you do eventually become a Billionaire.
The GLZWoodworking BAPI will help you relax and get on with the business of becoming a billionaire.
All you need to do is to join BAPI and then select your level of financial cover.
Terms and conditions apply; typical minimum costs are $950,000 per month.
Gain access to our 660,000 Woodworking Plans
For a one off fee of $1,489,000 will send you a 40 Foot Container full to the brim of woodworking plans.
You won't find this offer in any stores, call now.
This offer used to sell for over $2,500,000 and we are delighted to offer our subscribers at our new discounted rate.
To become a subscriber and receive an additional 100,000 woodwork plans ever year , visit GLZWoodworking and then pay the $200,000 per month fee online that will be deposited into our Cayman Island Bank Account.
Gold Bullion, duffle bags full of small non-sequential bills & all major credit cards welcome. 
What's the point of making such a silly post?
First and foremost, I love to have a bit of fun occasionally and I found this post at least slightly funny.
Secondly, please take the time to research any woodworking sites that are nothing short of scams. Some people just want our money and don't care who they hurt in the process.
If you're not sure about something, I find YouTube a very good place to do some homework, especially where woodwork is involved.
There are some very straight talking woodworkers that will tell you everything you need to know about the 'not so great' sites that should be avoided.