How should we approach DIY home renovation?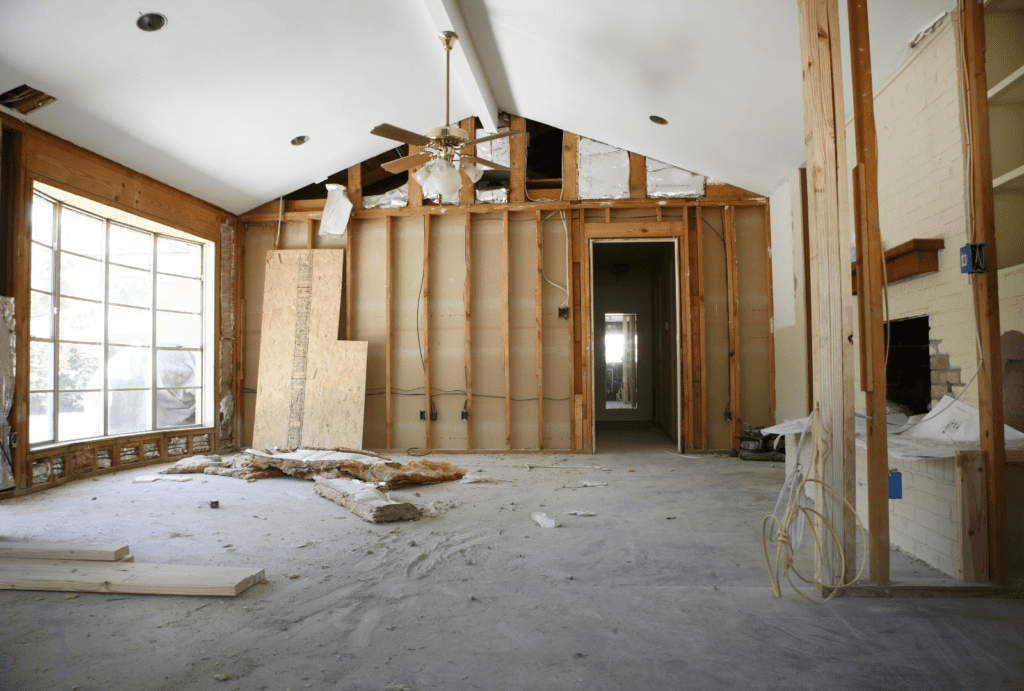 Homeowners are increasingly attempting do-it-yourself home remodelling, but is it truly worth it when all of the risks and benefits are considered?
At best, I believe the answer is "Maybe." Unfortunately, many homeowners will discover that their DIY projects turn out to be more expensive and complicated than they could have ever imagined.
We are obviously captivated by how simple everything appears on TV and YouTube, but we must keep in mind that we are watching an edited production, particularly in the case of TV shows. These presentations are meticulously put together, with a lot of underlying advertising driving the creation process; they are fully intended to get you excited about DIY; they are always entertaining to watch, and the finished products are usually spectacular.
After watching these shows, many people find themselves salivating at the prospect of doing their own home reno projects and have an undeserved level of confidence in how it will all turn out. Before you know it, they're off to Bunnings, Mitre10, or perhaps more of a speciality store, loading up their ute or trailer with products worth thousands of dollars.
This is not a good idea; there should be a lot of checks, research and planning done before you could even start to think about what products your home reno might require. These TV shows are great for station sponsors, but I'm concerned about the knock-on effects they have on new home owners or those that might lack a bit of maturity. So the question is, why shouldn't we be fascinated by home improvement shows on television?
For starters, they frequently overlook the most important aspect of home restoration: 'Planning.' Very detailed planning is the key to any successful home renovation. Property renovation is a no-brainer for those who have got the skills, plenty of money and enjoy a good challenge as well as a beautiful home.
Yes, if done properly, a home reno will nearly always yield financial benefits for those wishing to flip the property, but it can also improve the quality of your home life if you intend to live in the property once it is completed.
A home reno, like any other worthwhile project, requires thorough prior planning and takes time and effort to do well. It's an excellent way to breathe new life into an old house, imprint your personality on it, and increase its value, especially if you know what you're doing.
However, it can be costly or even dangerous if you don't know what you're doing. In fact, as a result of DIY issues, a dramatic increase in injured TV and YouTube educated home renovation enthusiasts has been filling up the emergency department wards. According to an article I read on prochoicesafetygear.com, hospital admission rates and emergency department presentations for unintentional injuries have increased 54% and 22%, respectively, over the last decade.
Every year, a slew of new reality home improvement television shows debut, and they are hugely popular. It's no surprise that these shows are so popular and successful because they appeal to the dreamer in all of us. These television shows contribute to the growth of a multibillion-dollar renovation industry. Because of these home improvement shows, major home improvements, modest room remodelling projects, and interior makeovers can often appear more affordable, simple and safer to attempt than the average person can understand.
The cost is always lower on home improvement shows than it will be for you, simply because they aren't paying for everything they use, and if they do have to reach into their wallets, you can be sure they aren't always paying full price.
Suppliers and contractors gain from being featured on these shows since they frequently donate their goods and services in exchange for the exposure.
The contestants on these shows are heavily backed by professional tradesmen, and any major problems, no matter how devastating they would be for the average person are always fixed up in the background. Remember, the show must always move forwards and keep the audience hooked on the theoretical importance of home renovation.
Another factor contributing to the low cost and lack of injuries on television home reno shows is that the work is often purely aesthetic in nature. In practise, significant undertakings, particularly when repairing an older home, may necessitate structural work.
Most of us are quite interested making our homes nicer and are not afraid to spend up to $30K on a house renovation, and banks often make it fairly easy for property owners to access up to this amount. So we have a situation where these TV shows hook us on the idea of performing a home renovation and the banks make it all so easy to get our hands on $30k, so what could possibly go wrong?
To begin with, $30k is a heck of a lot of money, and when you consider that most people go over budget by at least 15% during home renovations, we lack a sense of reality regarding home renovation prices. In retrospect, this is a little amusing because we were encouraged to undertake this work by watching 'Reality Shows' on TV.
These TV shows are so well-produced that they seem to easily persuade us that we will profit handsomely from our improvements, but the truth is, we should always get qualified financial guidance before taking on a big home reno project and your friendly local real estate agent or licensed builder would be able to give you a good idea of just how much value you would be adding by doing particular work.
Even for experienced DIY'ers, if we do ever manage to stay inside a budget, most of us will have had to make design or material compromises along the way, as planning and doing are 2 very different things.
So why is it easy to underestimate the expenses of house renovations? One of the problems, I believe, is that most people have aspirations that are slightly higher than reality, and these TV shows fuel false expectations in the home viewer.
As I previously stated, there is normally a significant number of unseen fully certified tradies that assist in ensuring that everything runs smoothly on the TV show home reno programs. They have design specialists on hand as well as large budgets to draw upon. They have plenty of TV production tricks up their sleeve to make things appear better than they are.
The home renovation genre on television satisfies our desire for luxury and newness, but it may not place enough emphasis on the actual cost of labour, materials, and other factors. Should we stay away from all home improvement shows? No, not at all; they are, after all, very entertaining and they do come across some pretty interesting and humorous people to compete on these shows.
Just remember, genuine reality is something you are not going to see too much of via a TV home improvement reality show. So, before you reach for your wallet and grab your credit card, consult with an experienced professional about decisions that will impact the liveability and financial worth of your property and always take what happens on these shows with a grain of salt.